AUSTRALIA

The Forest Industry Research Centre (FIRC) is focused on issues as they relate to the forestry value chain to create economic and environmental sustainability of forest industries.
Research concentrates on tropical and sub-tropical forestry and the processing of novel commercial species to support a strong value-added processing sector.
ACIAR is an arm of the Australian Government's Official Development Assistance Program. Its charter is to commission research that leads to more productive and sustainable agriculture through collaborative projects involving Australia and developing-country partners. In helping developing countries to help themselves ACIAR aims to help them become self-sufficient in tackling their own problems.
BiCEP research is supported through funding from ACIAR's Forestry Program. This ACIAR program contributes to poverty alleviation and natural resource conservation and rehabilitation through scientific support for the establishment, management and sustainable utilisation of forests, providing optimum social, economic and environmental benefits to partner countries and Australia. Areas of focus include: development of silvicultural systems and improved germplasm, harvesting and processing approaches and the management of threats.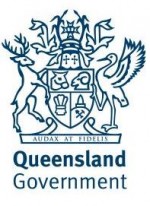 DAF promotes profitable primary industries for Queensland. The Department provides expertise and support to assist the State's food and fibre industries to increase productivity, improve sustainability, grow markets and adapt to change. DAFF is committed to delivering world-class research and development, providing leadership on industry policy, protecting industries against pests, diseases and maintaining animal welfare standards, managing fisheries sustainably and maximising the value of state-owned forests.
INTERNATIONAL
Forestry and Agricultural Biotechnology Institute (FABI), University of Pretoria
The Tree Protection Cooperative Programme (TPCP) in FABI is recognised internationally as the single strongest programme dealing with pest and pathogen problems in plantation forestry in the world. The TPCP has also brought huge energy to agricultural research and education in the biological sciences in South Africa, leading to the establishment of the Forestry and Agricultural Biotechnology Institute at the University of Pretoria, a flagship research centre promoting plant improvement in South Africa and internationally.
Instituto de Pesquisas e Estudos Florestais (IPEF)
IPEF (Forestry Science and Research Institute) was created in 1968, as a nonprofit institution. Its mission is to promote the scientific, technological and sustainable development of the forest sector. The mission of the forest protection program (Protef) in IPEF is to promote the establishment of integrated management of forest pests, study the insect pests, plant pathogens and the occurrence of fires and their effects on forest ecosystems and develop appropriate technologies, based on technical, economic, social and environmental considerations, to control these agents.
ACIAR PARTNERS
Lao PDR
Cambodia
Vietnam
Thailand
Dr Ann Noack
Dr Noack is based in Sydney, Australia and is the foremost expert on the bronzing bug, Thaumastocoris peregrinus, and its natural enemies in Australia. Annie coordinates shipments of egg parasitoids from field collected material in Sydney and provides advice and input into research on pest and natural enemy biology, ecology and behaviour.
BiCEP is actively seeking collaboration with other organisations worldwide as we continue to develop this project.